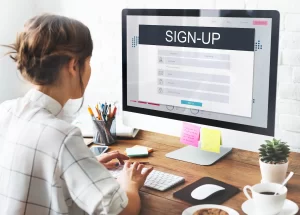 Tuition fees are payable by bank transfer or by credit card. Specific guidelines are given upon acceptance. The corresponding invoices are handed to the participants in the last day of the course together with their certificate of attendance.
Registration information will be given to Summer School participants in their letters of acceptance.

Certificate & ECTS Credits:
Students participating and successfully completing the Summer School can earn 4 ECTS Credits. A certificate of attendance will be issued at the end of the Summer School stating the ECTS credits earned. Participants should check with their own European Institutions whether these ECTS credits are transferable.
Practical Information:
Computers and Software
The participants need to bring a laptop computer for the laboratories.
The following software packages are needed:
1. Microsoft Excel
2. Stata (The software will be provided with a temporary license on arrival in case that the participants do not own a valid license).
Health Insurance
Health insurance is not provided by the Organizers.

Power Adaptors
The power grid is 220 V / 50 Hz. Greek standard socket
Important dates

Application opening: November 14, 2022
Application deadline: April 21, 2023
Early Notification of Acceptance: January 13, 2023
Final Notification of Acceptance: April 25, 2023
Deadline for early payment of fees: May 8, 2023
Deadline for late payment of fees:: June 12, 2023

REGISTRATION – PAYMENT
Regular Early registration: 450 euros (January 13 – May 8, 2023
Regular Late registration: 600 euros (May 9 – June 12, 2023)
Accompanying person: 200 euros
Payment must be made via credit card or Bank Transfer. Further information about registration and payment will be provided in due time.


PAYMENT OPTIONS
PAYMENT BY BANK ACCOUNT
Payment is also possible through bank transfer. The payment should be done to the following bank account:

University of Piraeus – Research Centre
National Bank of Greece
Bank account : 19000660019
IBAN : GR7401101900000019000660019
SWIFT: ETHNGRAA

Don't forget to mention on the payment the following :
a) In the case of early registration you should write :
924_C.926_SUMMER SCHOOL IN ADVANCED ECONOMICS Early Registration_Name (write your name)
b) In the case of late registration a) you should write :
924_C.926_SUMMER SCHOOL IN ADVANCED ECONOMICS Late Registration_Name (write your name)

PAYMENT BY CREDIT CARD
Payment by credit card is possible through the following webpage:
https://eserv.kep.unipi.gr/ePos/default.aspx
Choose : the language (on the up and right)
Choose : OTHER PAYMENT
Category : U.P.R.C – Research Committee
Payment :
In the case of early registration you have to choose:
924_C.926_SUMMER SCHOOL IN ADVANCED ECONOMICS Regular Early Registration : 450 Euros
In the case of late registration you have to choose:
924_C.926_SUMMER SCHOOL IN ADVANCED ECONOMICS Regular Late Registration: 550 Euros
Please fill : a) VAT, b) Country, c) Full Name, d) amount
Choose only Eurobank
In the case of the registration of an accompanied person, you should add the amount of 200 euros to the amount of registration and you mention that the registration is for you and the accompanied person
---